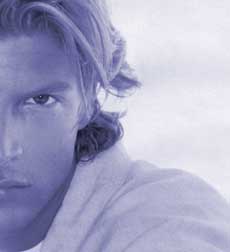 For work, leisure, pleasure and power, looking the part is becoming ever more important for men today. Film and television icons have certainly played their part to make us aware of the allure and confidence of a well dressed man. But just trying to emulate the wardrobes of celebrities and the stylish looks form advertisements in the men's magazines won't make you look original or good..... Don't forget, celebrities and photographers employ stylists who choose the right clothes for the individual and create those looks. Why not you?
Nathalie Beurg at Senstyle employs her years of experience as both a stylist and fashion designer to create a look that suits you so that you too can project the image of yourself as you would like to be seen.
Personal shopping for men is carried out in London where you will spend a day discussing your requirements as you are taken to a selection of shops and advised on the clothes, colours, looks and combinations to make you look good. A six hour day including a break for lunch costs £485. Please
make your bookings and enquiries here.