A passion for fashion and a history of fashion styling, couture, personal shopping and style........
Nathalie Beurg, originally from Normandy, France headed straight to Paris and the world of fashion as soon as she was eighteen..... from Paris to London; Nathalie gained her degree in Fashion and Textiles at the prestigious Ravensbourne College subsequently designing, showing and selling her collection of cashmere coats. She first started personal shopping for private clients in London 1995. Two years in New York, working as a stylist and buyer for top-brand photo shoots, Nathalie then came back to Europe. She lives and works in London, Paris and the South of France, just a stone's throw from the heart of Barcelona.
"We can all look good on the right day," says Nathalie, "To look good more often requires confidence and the right clothes....... I have been dressing both models and private clients for more than fifteen years now so I am in a wonderful position to see that, when you are dressed well and feeling good about yourself, anyone can look good....... It's about making the choices that make you feel confident about and choosing the right look for you. There are no golden rules but when it comes to wearing the clothes that look so good in the magazines, it is worth remembering what goes into a photo shoot: First of all, the models are chosen to suit and fit the clothes - the reverse of what we have to do when we go shopping for ourselves....." So when shopping for something to wear, we have to do the best we can - no breathing in when trying on a tight top (they do that on the photo shoots too!).... Instead, it takes time and expertise to find, alter and make clothes to suit you........ There are no rules to looking good but bear in mind the three C's of dressing - Choice, Customisation and Couture - choosing clothes that suit you, altering clothes to your personal shape and style and having clothes made specially for you are ways that make anyone look good. Nathalie Beurg has been involved in all these aspects of fashion and image-making - and while she is happy to advise on any aspect of creating a personal image, Senstyle's emphasis is on the first of these - Choice.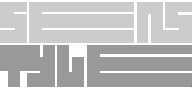 About Senstyle and Nathalie Beurg